The Rise of E-Sports and Competitive Entertainment Viewing
Let's be honest: kids love gaming websites, and frequent them as often, if not more than other websites. Especially kids over age 8, are watching and engaging with the eSports brands, teams and players that personify some of their favorite celebrities. Add in the popularity of sports licensing for older fans, including tweens, teens and adults and it is no wonder that eSports is one of the fastest growing segments of the licensing industry.

Although sports licensing has been around for over 20 years, the impact of video-gaming and competitive championship viewing via streaming channels such as Twitch and YouTube have raised eSports worldwide visibility in the past few years. There are many genres of eSports, but they all share the professional gaming athlete profile: covering traditional professional sports video-game playing such as football, or soccer; race-car driving (both Formula One and Nascar); fighting tournaments, and more recently, adding professional video-gaming battle leagues (League of Legends, Fortnite, OverWatch, etc). The worldwide televised viewing of the FIFA World Cup, Olympic Sports and Premier Championship leagues, plus the increased online streaming of championship video-game leagues have raised the awareness of eSports licensing to new heights.
Sidebar chart: eSports by the Numbers
The eSports and games market combined will generate $149 Billion in global revenues in 2019, more than the traditional sports market, valued at $140 Billion globally. This includes media sponsorships, broadcasting rights, publishing rights, live tournament attendee ticket sales and merchandising and licensing product sales. For video-gaming eSports, this also includes in-game purchases, subscriptions and influencer viewership contributions by fans. (Source: newzoo Feb 2019 Esports Trends Report)

In North America, revenue for eSports is expected to grow from a forecasted $900 Million in 2019 (37% YOY growth) to more than $3 Billion by 2022 (Source: newzoo: Global eSports Market Report)

80% of eSports video-gaming fans are aged 18-34, and 38 percent buy goods from a brand showcased at a live event. (Source: newzoo 2016, 2017, eSports US data).

On any minute of the opening season of the 2019 Overwatch League, an average of 440,000 viewers were watching, across 190 countries. (Source: Variety Magazine)

Fortnite, with nearly 250 Million Players as of March 2019, is two-thirds of the size of the US Population. (Source: Business Insider)

Prize pools are growing, with the latest 2018 League of Legends World Cup Championship prize pool at $6.45 Million. Even that was nearly quadrupled by the 2018 International Dota 2 Championship, with a whopping prize pool of over $25 Million (Source: esportsearnings.com)
The July 2019 Fortnite Championship prize pool is estimated to be $30 Million (Source: Epic Games).
Every month, more than 700 million people play games, watch gaming videos or participate in gaming groups on their Facebook social-networking site. (Source: Facebook 2019)

On Amazon.com Inc.'s Twitch streaming platform, people spent 8.9 billion hours in 2018 watching live video-gaming content, up from 6.3 billion hours in 2017. (Source: Newzoo BV.)

Globally, in 2018, $87.03 billion was spent on in-game purchases across all platforms, up 11.4% from 2017 (Source: SuperData).
"For the first time in generations, we are witnessing the birth of a new genre of eSports- the video-gaming competitive championship era", stated Daniel Siegel, Head of eSports Licensing at Activision Blizzard Entertainment.
At the International Licensing Expo in June 2019 in Las Vegas, Daniel Siegel of Activision Blizzard presented a case study of eSports Licensing, based upon key learnings from their inaugural 2018 season for Overwatch League, (OWL), their first city-based global professional eSports league. The OverWatch League will expand it's inaugural 12 international teams in 2018, to 20 global teams, in 2019.
Their new licensing partnership with Fanatics is expected to grow their merchandising clout for licensed apparel and accessories exponentially, by increasing merchandising sales from exclusively available only at live events in 2018, to expansion in 2019 through online and brick-and-mortar retail store distribution channels across North America and international territories. Other eSports teams are likewise reaching into the online and retail store channels to expand their reach into all fan wallets, large and small. Exclusive merchandise at special events is still a fan dream, and coveted badge of honor, yet now even the more frugal fans can wear their team loyalty proudly.
eSports licensing IS different from video-game licensing. Daniel compared the two segments in this way. Video-game licensing is focused on the fiction in the world surrounding the game play experience. eSports licensing is centered upon the non-fiction aspect of the eSports video-gaming experience: the teams, the team logos, the real-world individual professional players and the brand connections.
Trends to Watch in eSports
1) Online eSports gaming is also growing in offline entertainment venues.
Although eSports is essentially about digitizing the gaming experience, eSports local leagues are adding the entertainment value and fandom experience of attending localized tournaments and supporting local hometown eSports teams. Local teams compete in a global eSports arena. This growing live offline viewership fanbase adds to the already rapidly increasing online viewership numbers. Both are being monetized and growing the revenue streams for eSports franchises.
2) Merchandising and licensing opportunities in eSports video-gaming is expanding from exclusively available at local tournaments to a wider distribution across online and retail channels, providing more availability to a broader fanbase.
3) Within eSports, there are multiple layers of fan engagement: team loyalty, individual player loyalty and the intense connection with the brand. The future of localized fandom will be immersed in developing unique stories and powerful, authentic connections through media content centered upon their teams, leagues, individual players and live tournaments.
Although competitions are played by teams, who challenge each other in fast-paced championships, each of the individual players add their customized and calculated spin on the team play experience. Individual talent is measured by the tools and tactics they employ in each gaming competition, their risk-taking quotient and their quirky personalities. Speed, accuracy and performing under pressure are all key factors to success. Each player brings their unique set of abilities, strengths and weaknesses to the team, and to the game. Fans recognize and reward their favorites with loyalty.
4) The Influencer Gamer as the next generation of broadcaster for many fans. For example, Tyler "Ninja" Blevins, a Fortnite pro gamer and Influencer is heralded as the #1 fastest growing eSports influencer on YouTube, Instagram and Streamer across all social media platforms, and was named "The Biggest Gamer in the World", by ESPN Magazine in September 2018. With over 10 hours of daily interaction with his avid 40-million strong fanbase, Ninja is a serious trendsetter.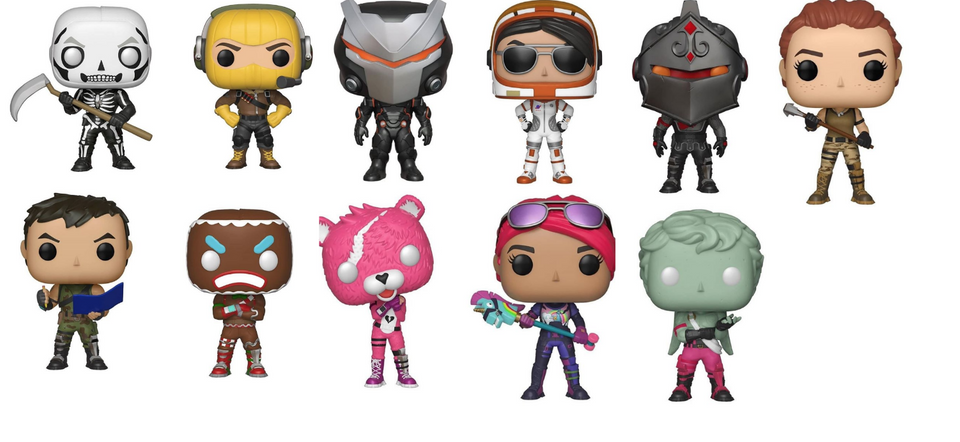 Caption: Funko Pop! Fortnite Figures
The toy industry has already jumped on this Influencer trend for eSports gaming.
Wicked Cool Toys is the Master Toy/Collectible partner (ex-blasters) for Ninja and launched a comprehensive line of play and display collectible figures and emotes, vinyl figures, plush, mystery boxes, role play, accessories, games, and vinyl augmented reality figures.

ZURU has forged an exclusive partnership with Ninja, the worlds #1 Fortnite Player, by expanding their X-Shot blaster range. This alliance combines the epic popularity of Ninja's devoted fans with the innovative design and value of the X-Shot blaster range, providing unique accessories and customization, capitalizing on a key element of the Fortnite gaming experience.

Funko has already created Funko Pop! Vinyl figures for League of Legends, Overwatch and Fortnite, and it was rumored at the International Licensing Expo that individual team player Funko Pop! Figures could be on the horizon for 2019… stay tuned!
5) Emerging technologies, such as VR and AR will offer new experiences and incredible live viewing moments for fans. Asia is recognized as a world leader in incorporating innovative tech into live eSports experiences. They have used holograms of in-game players to bring characters to life, utilized AR dragons flying above the audience at live arena events, and showcased a live performance of K/DA (a virtual K-pop girl group consisting of four themed versions of League of Legends in-game characters) at their Legends World Championship opening ceremony in 2018.
With AR, VR and mixed media technologies becoming more prevalent, and more affordable, we can expect other global venues to add these exciting components to the live viewership experience.
More coverage of eSports, and other pop culture fandom will continue with San Diego Comic-Con coverage (yes, exclusive fan merchandise to be announced), and the Pop Insider "What's Poppin?" Lounge at Sweet Suite 2019 in New York City, so stay tuned for more fan updates!
Also published in The ToyBook Magazine, USA, with the authorization of the author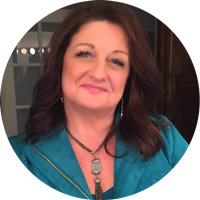 About the Author: Reyne Rice serves as Co-President of the International Toy Trade Magazine Association (ITMA). She is a Global Trend Hunter /CEO of ToyTrends, from New York, and a journalist and contributing editor for multiple international publications, including The Toy Book, Pop Insider and Spirit of Play. She has been published in over 60 countries and has more than 30 years of experience in marketing, researching, and analyzing the toy industry. Reyne owns her own consultancy, ToyTrends, since 2003, and can be reached at (Reyne@ReyneRice.com).